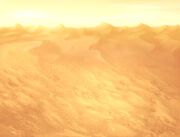 Description
The Outpost is a relay point for the merchants coming from Grumhel. Much safer than Nomad's Junction, this stop is the last peaceful haven before the dangers that await you in the Magnetic Steppes.
Neighbor Locations
People / NPCs
Ad blocker interference detected!
Wikia is a free-to-use site that makes money from advertising. We have a modified experience for viewers using ad blockers

Wikia is not accessible if you've made further modifications. Remove the custom ad blocker rule(s) and the page will load as expected.