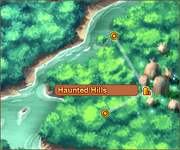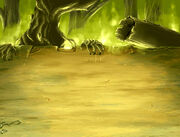 Description
These Hills stand at the extreme West of the forest. They are covered by large dark trees which seem sometime alive. It seems that they are moving during the night, when nobody looks at them. What mystery these strange hills can hide?
Neighbor Locations
People / NPCs
Additional information
You can Excavate here.
Ad blocker interference detected!
Wikia is a free-to-use site that makes money from advertising. We have a modified experience for viewers using ad blockers

Wikia is not accessible if you've made further modifications. Remove the custom ad blocker rule(s) and the page will load as expected.