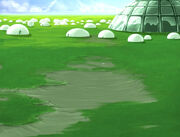 Description
This brand new area is still not really accessible, but numerous inhabitants come regularly settle here to flee the overpopulation of the capital. We can find here everything and it recently becomes a popular place, where florish some new attractions like the Dinoz Contest.
Neighbor Locations
Additional information
Ad blocker interference detected!
Wikia is a free-to-use site that makes money from advertising. We have a modified experience for viewers using ad blockers

Wikia is not accessible if you've made further modifications. Remove the custom ad blocker rule(s) and the page will load as expected.